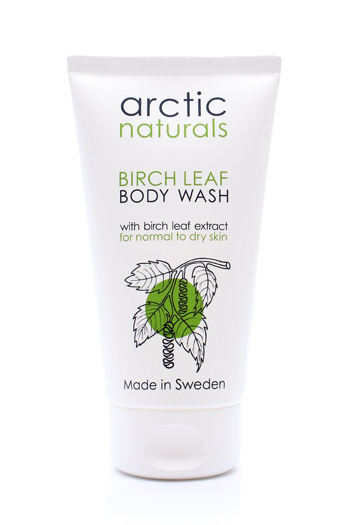 Naturally purifying body wash that gently cleans and tones the skin, leaving it feeling fresh and energized throughout the day.
Our Birch Leaf Body Wash gives back your skins luster and vitality. The extract of birch leaf naturally tones the skin and improves the blood circulation. It helps keep the skin radiant and smooth by gently removing the impurities without drying out the skin or disturbing its natural balance.
About Birch
The birch tree is considered to be sacred and worshipped by people of the North. Birch leaf extract has for centuries been used by the inhabitants of the Arctic region for its many health benefits. One of these is its ability to invigorate the skin. Birch leaf extract acts purifying and stimulates circulation, improving in that way the skin tonus and leaving the skin rejuvenated and energized.